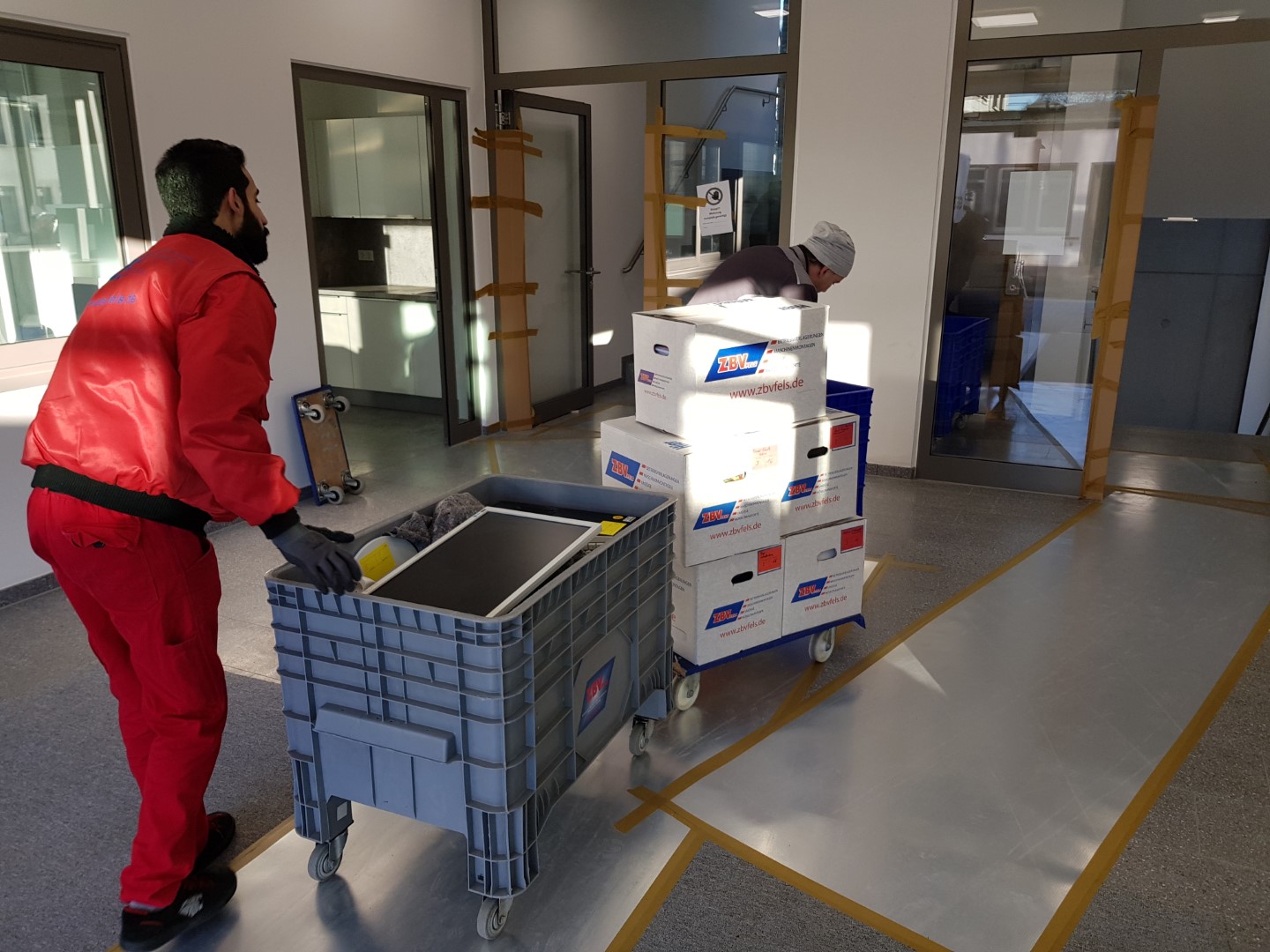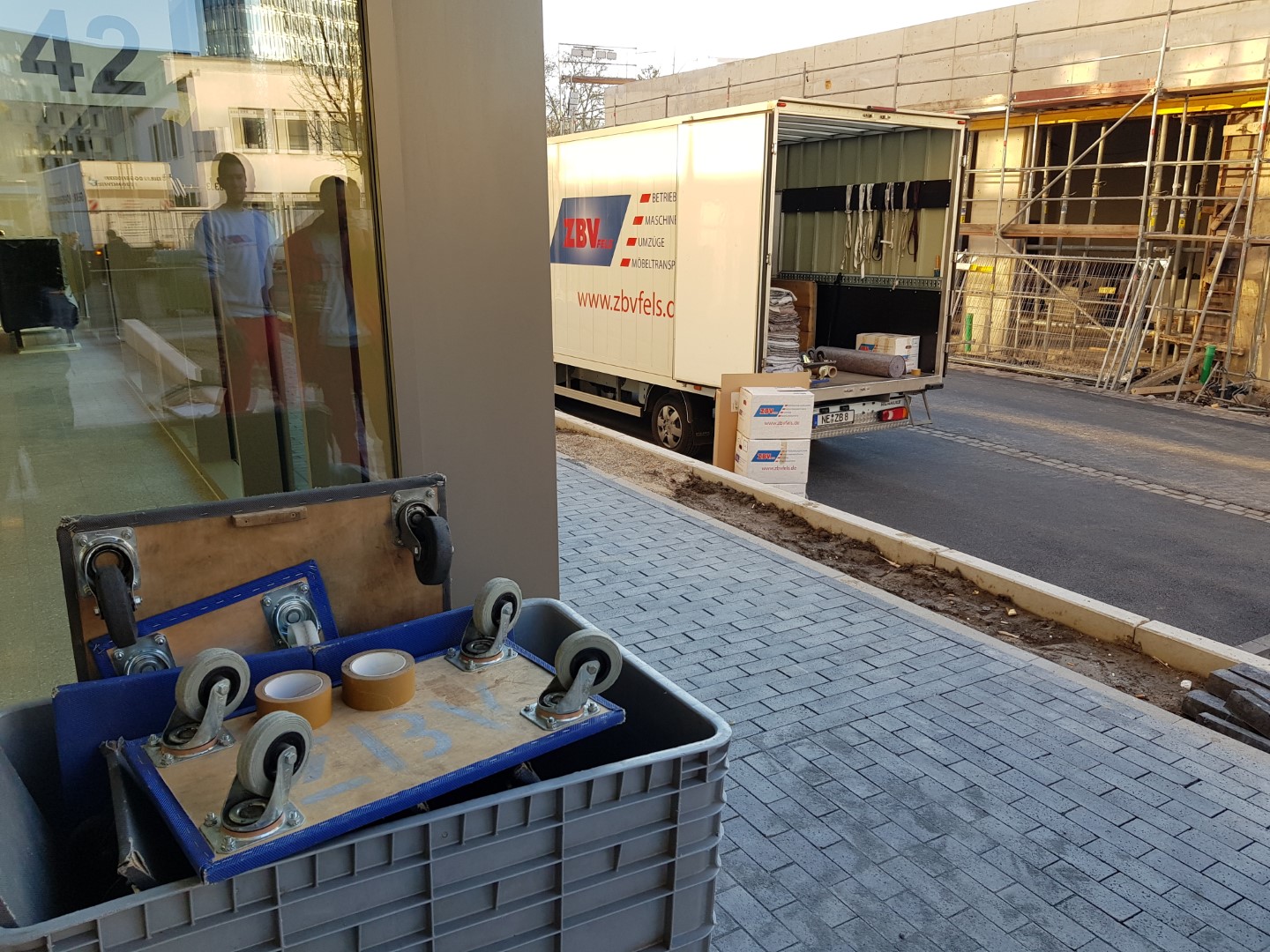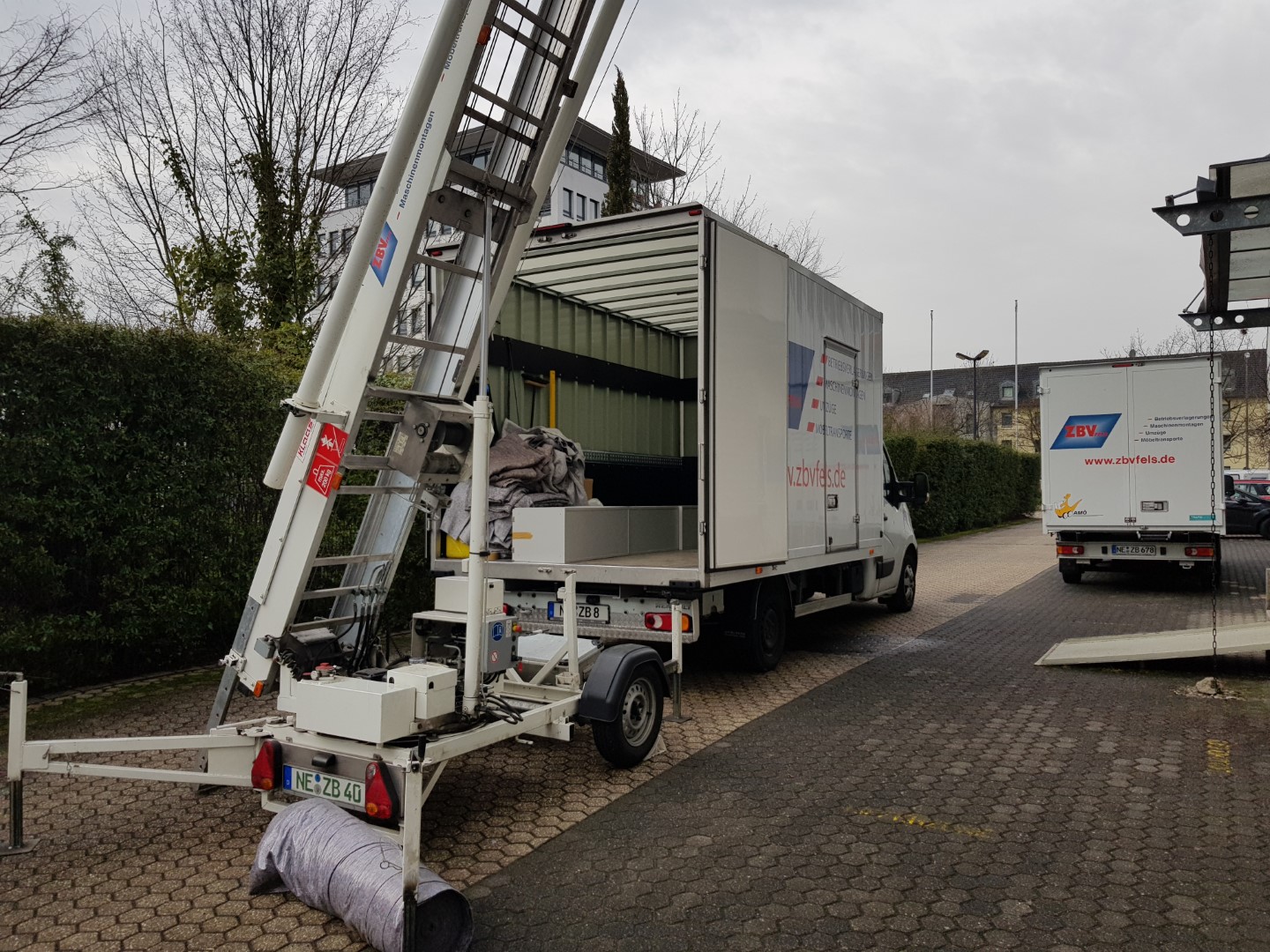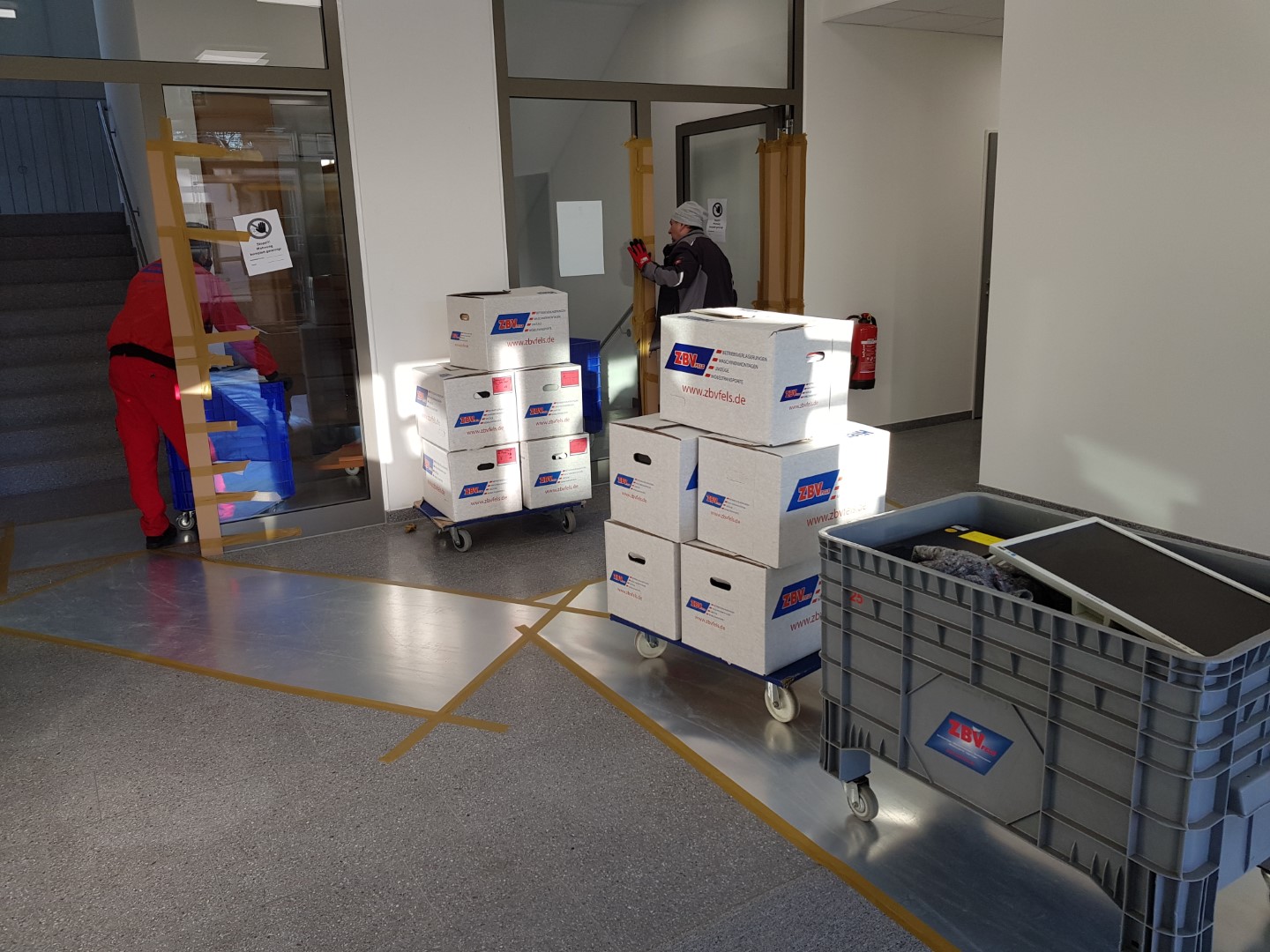 Your office move deserves a happy ending
When offices move, it can end in chaos. Or go off quite relaxed - if you carry out the office move with ZBV Fels. There's just no substitute for experience.
Good planning starts here
For us, your office move starts with an inspection of the old and the new location. During this process, we record all the necessary details and, on this basis and according to your specifications, plan your office move in such a way that your day-to-day business is affected as little as possible.
Consulting is part of the process for us, and in doing so we make you aware of possible complications and challenges in advance and offer tried and tested solutions.
To ensure that our activities are as transparent as possible for you, we provide you with a clear, individual and fair offer.
Request office relocation without obligation
Full service is more than a word
Your team has more important things to do than moving? No problem, we take care of every detail: We pack furniture, small parts, documents, files and more. We dismantle and reassemble office equipment and technology. And finally, we also count cleaning rooms and areas among our tasks.
Trained furniture movers, carpenters, assemblers and transport specialists ensure that your inventory arrives safely at its new location.
With checklists for your employees, we ensure that every workstation is set up again exactly as desired after the move.
Of course, we also take care of setting up no-stopping zones and obtaining permits.
During the entire office move, a central contact person as project manager on site ensures perfect coordination of all parties involved and keeps you informed at all times.
We are not finished and satisfied until the last desk has been placed and the coffee machine has been connected.
Even with special requests you are right with us
Moving complex IT equipment or servers poses special requirements. Our specialists transport your IT safely and quickly and also take care of the cabling at the new location.
We transport heavy goods such as safes, data safes or similar safely and gently to the new destination with our heavy goods convoy.
If storage space is lacking at the new location, we can safely store or archive furniture, materials, documents and files
If you or your team would like to do the packing yourself, we will be happy to provide you with individually suitable packing materials.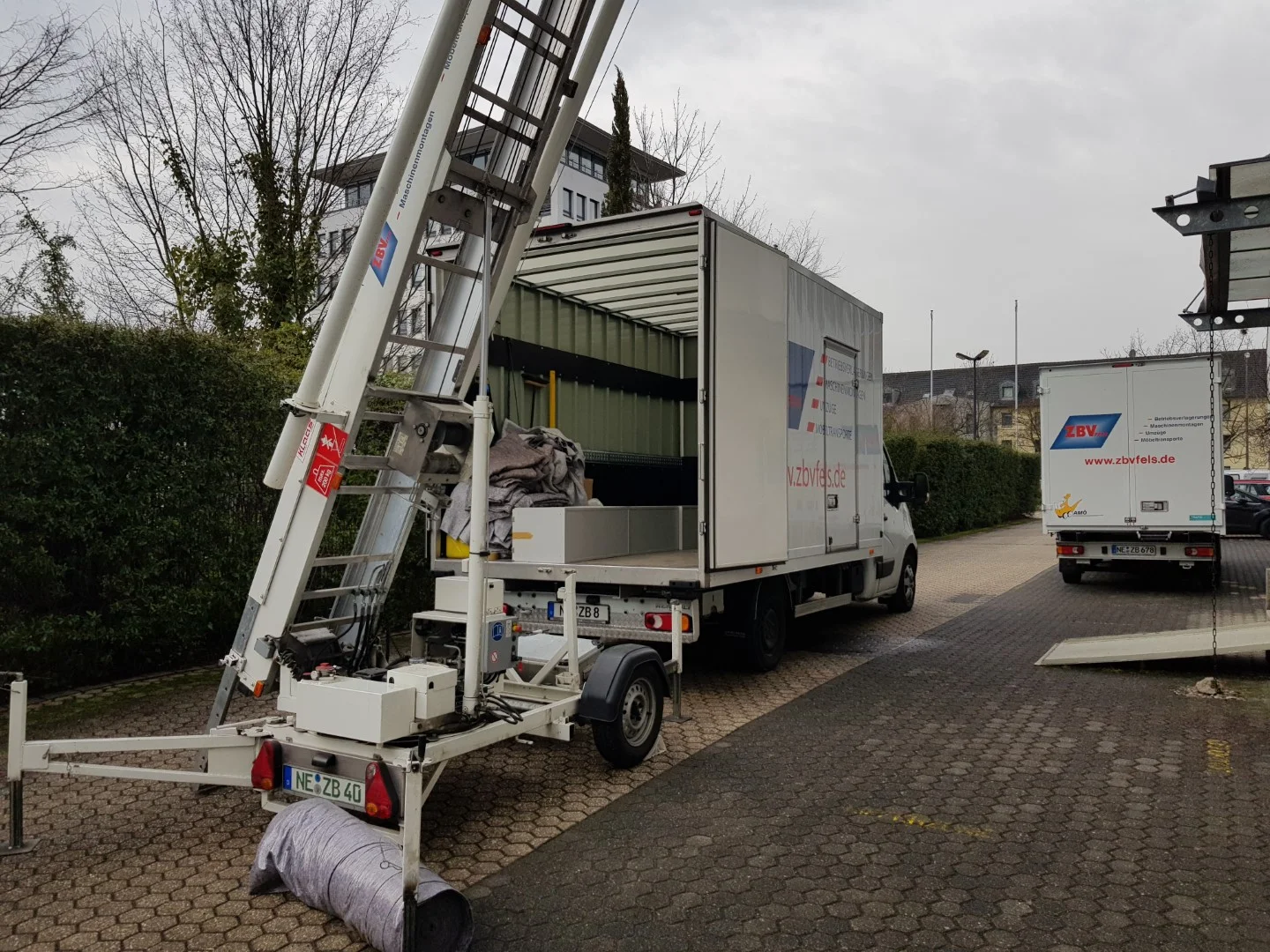 Your office move in good hands
You are planning an office move? Take advantage of our experience and get a no-obligation consultation. Call us - +49 (0)221 / 670 59 59 - 0 - or send an e-mail to This email address is being protected from spambots. You need JavaScript enabled to view it.