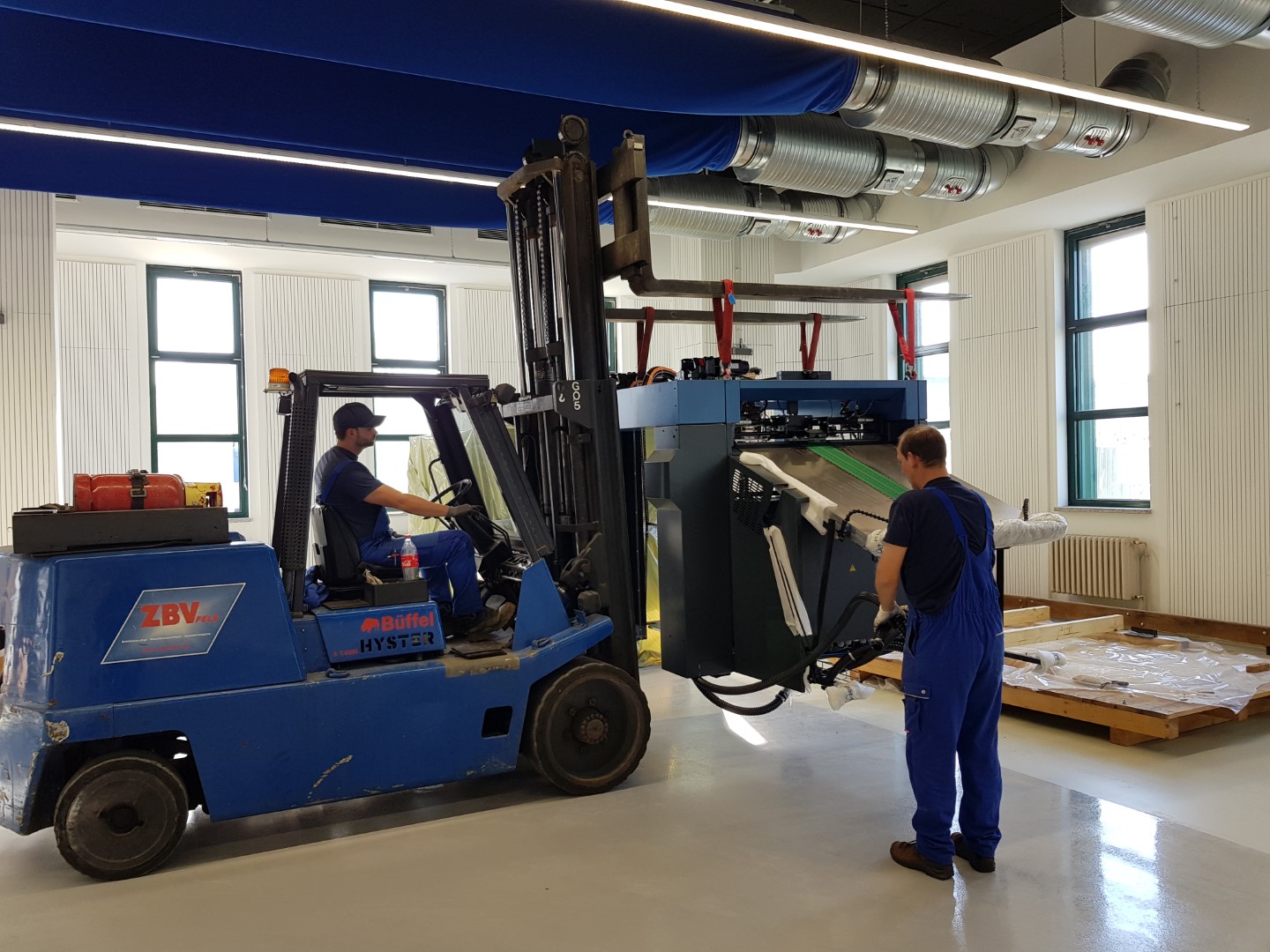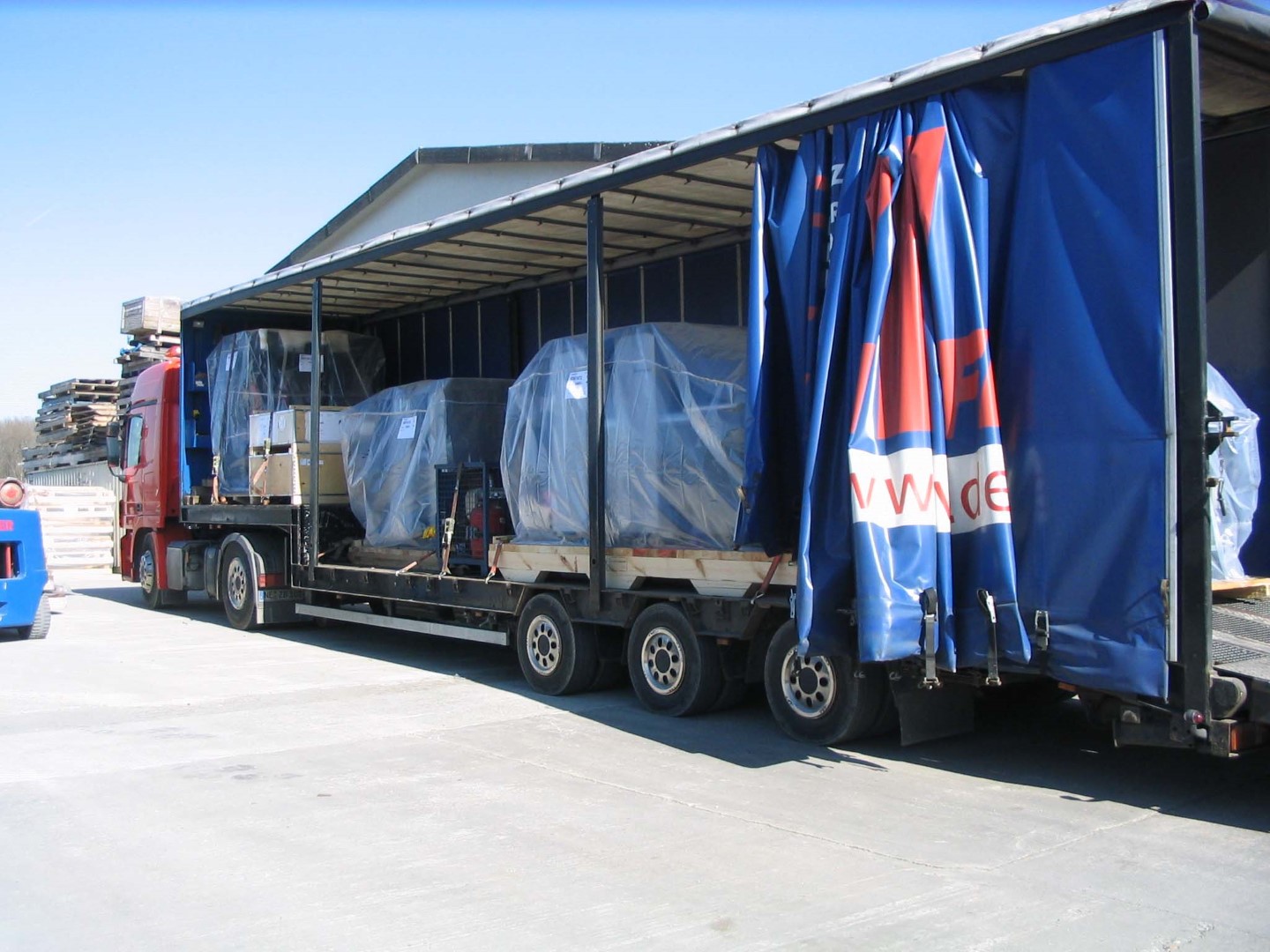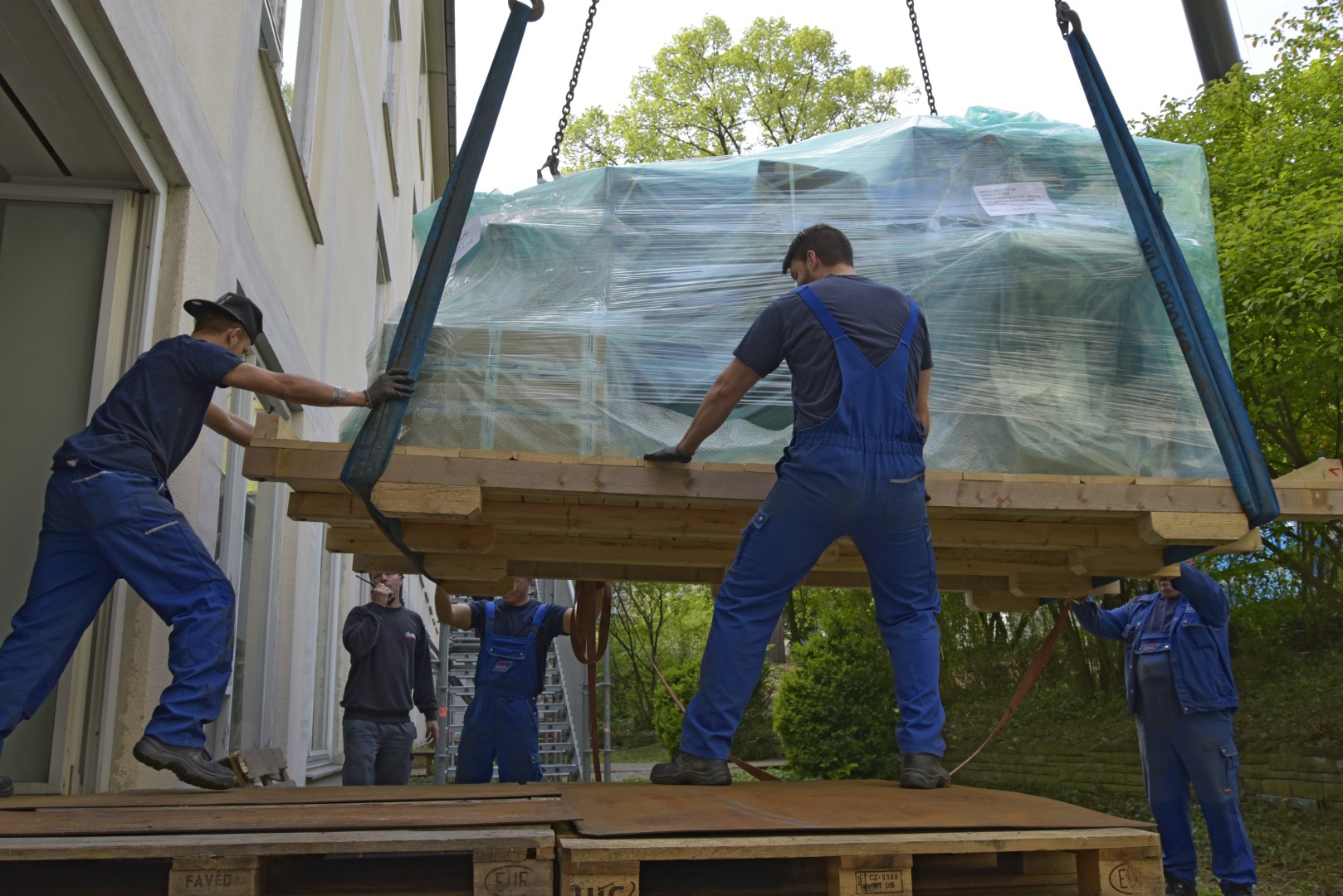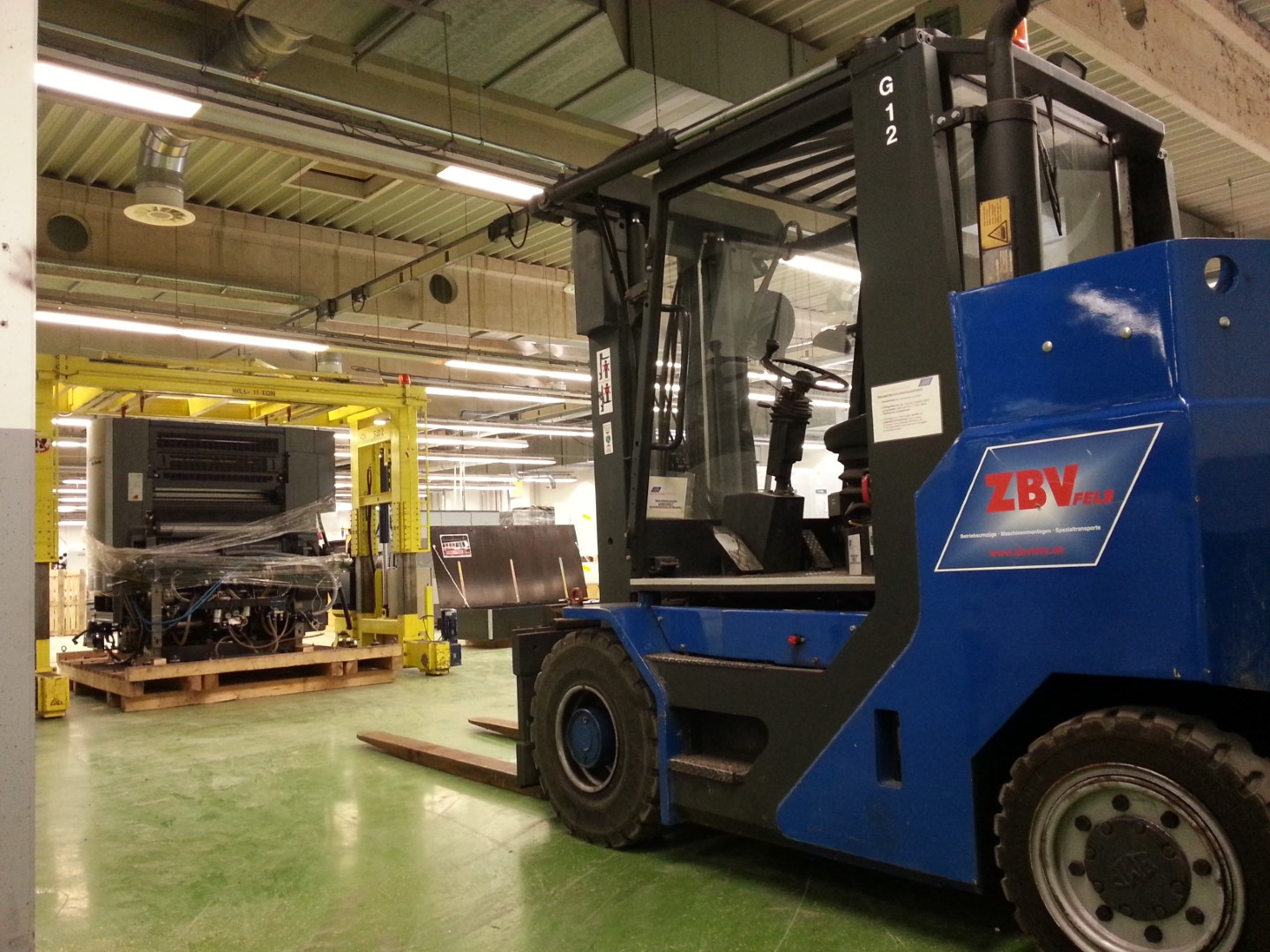 Our machine transports get heavyweights moving
Move, bring in, load, transport heavy, voluminous machines or entire plants: Thanks to trained transport specialists and modern special vehicles, ZBV Fels is your right contact for machine transports, heavy transports and special transports. No matter whether it's a relocation or new machine transports.
Even when the task becomes demanding, we transport machines safely, quickly and reliably. Among other things, we use special trailers that can be lowered to ground level or lifted to ramp height. Our special forklifts and mobile cranes in compact design perform even when things get tight when transporting machinery - in low passageways, narrow spaces and when working in production halls.
Transporting oversized machines or bulky, heavy equipment - no job is too heavy for us.
Tailor-made machine transport
We are also happy to assist you with pure loading activities, container loading and unloading, or in-house relocation of machinery and equipment.
We are also happy to take care of machine packaging or the creation of transport packaging (machine bases, machine crates) for you. As well as the machine disassembly and later machine reassembly at the new location.
Request machine transport without obligation
Individual planning included
We plan thoroughly, because every machine transport is different, but all are equally challenging.
In every case, we want to ensure that machinery, large equipment or entire plants can be transported without disrupting the operations of your business.
To this end, we inspect the current and new locations, as well as the application and placement routes, and then plan the complete procedure. Among other things, routes and travel times are determined and any necessary permits are obtained promptly.
However, even if the new site is only a few meters away, we are well prepared with a lot of experience and special equipment.
We take responsibility in machine transport
Having to coordinate different trades, companies and freight forwarders for a machine move can prove tedious. Especially when it is crucial to dovetail the services of everyone involved in the best possible way to prevent wasted time.
The advantage for you is that we have the decisive competencies directly in-house and can thus offer very efficiently organized machine transports. Thereby, during the entire machine transport, a central contact person as project manager on site ensures perfect coordination of all parties involved and keeps you informed at all times.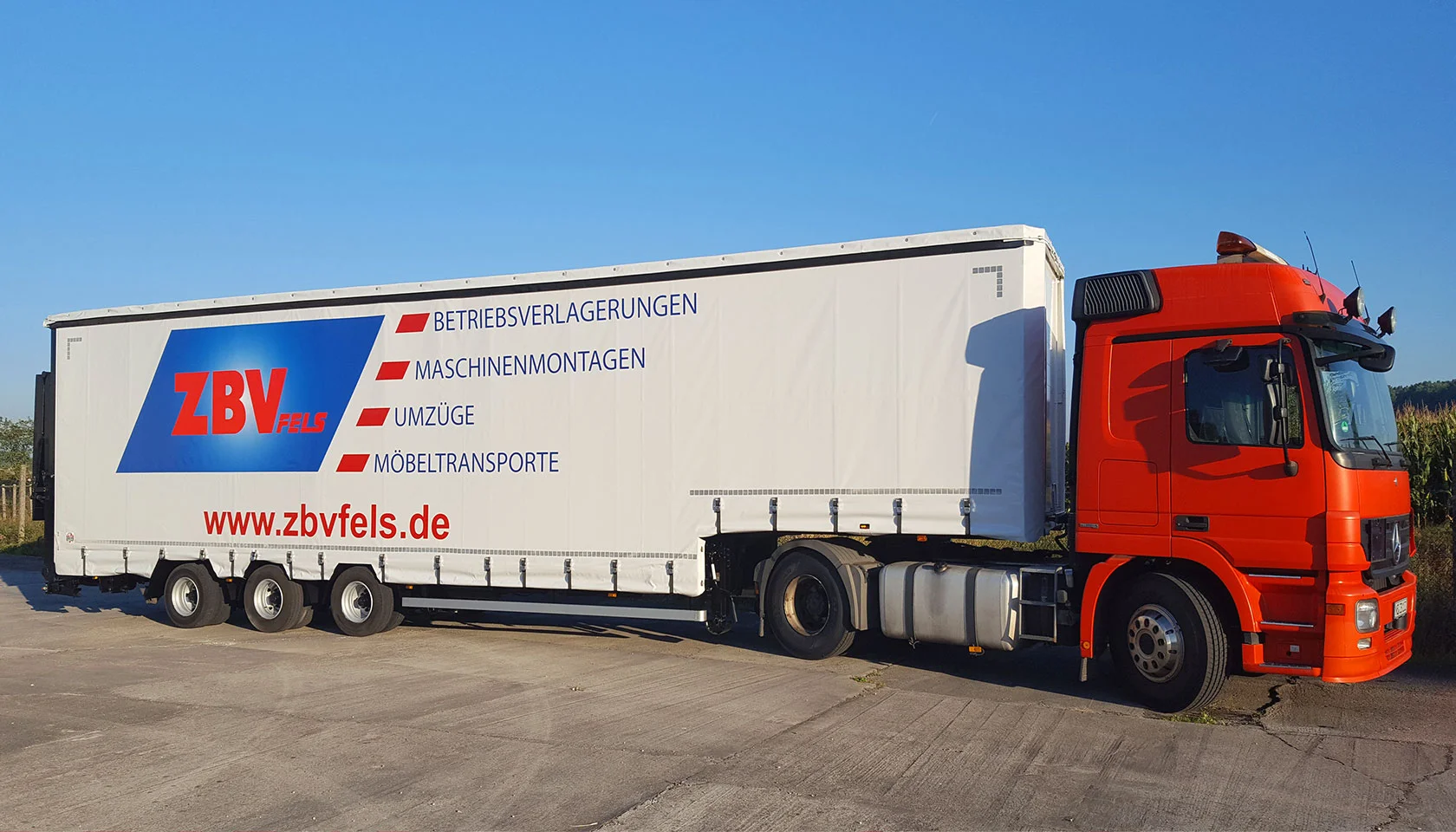 To make sure your machine transport is done with ease
Planning a machine transport? Take advantage of our experience and let us advise you without obligation. Call us - +49 (0)221 / 670 59 59 - 0 - or send an e-mail to This email address is being protected from spambots. You need JavaScript enabled to view it.