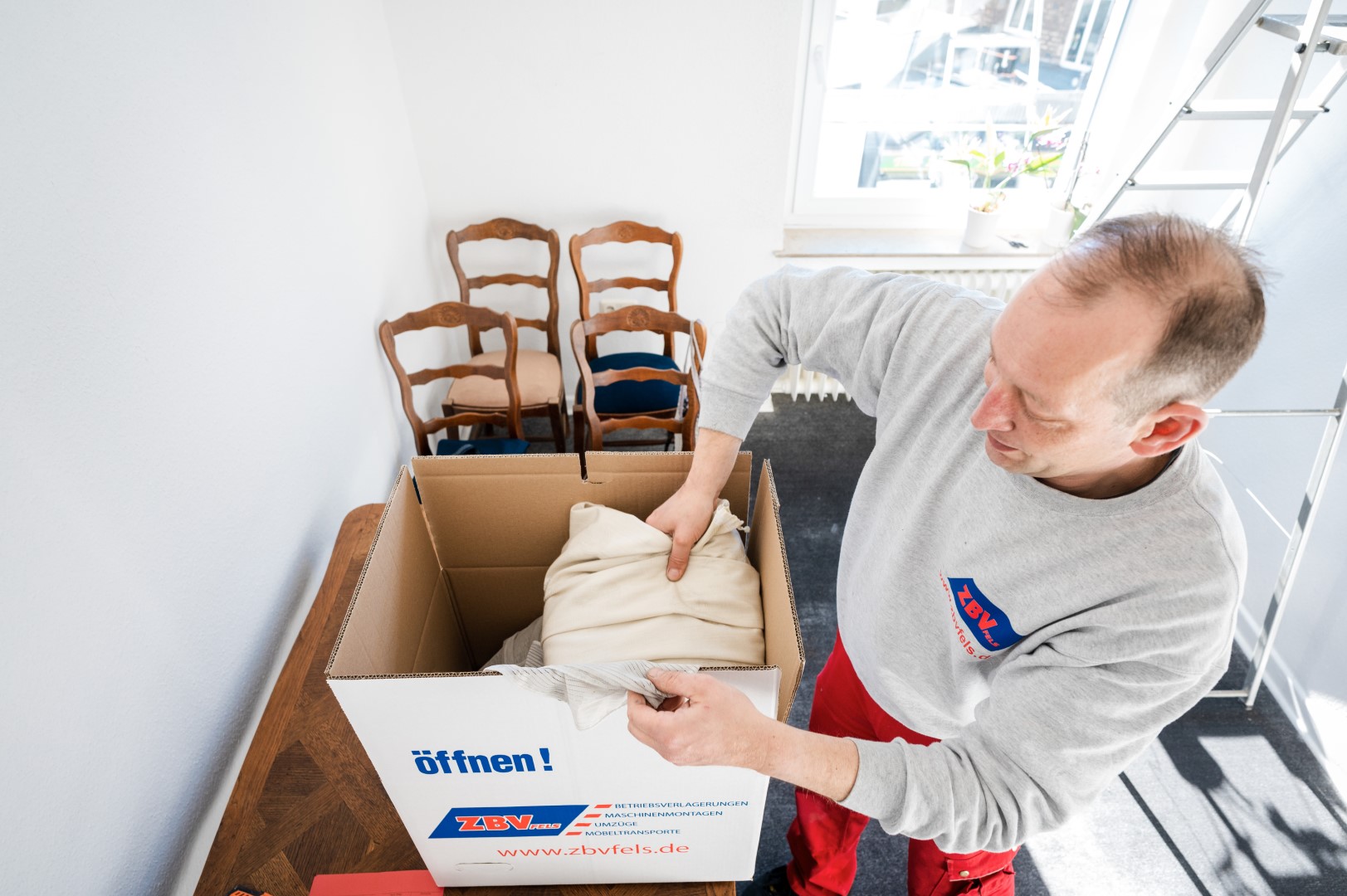 Foto: Costa Belibasakis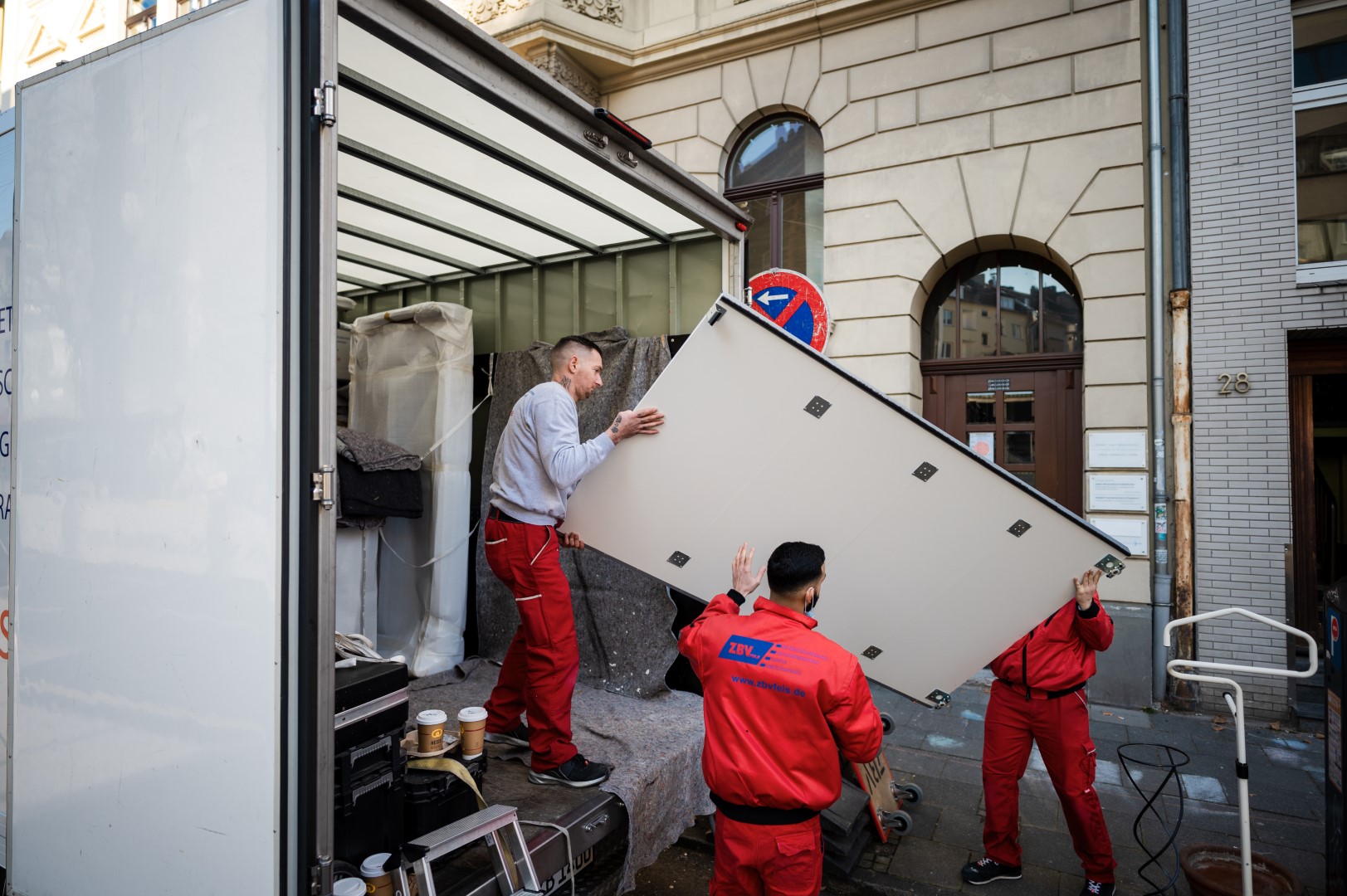 Foto: Costa Belibasakis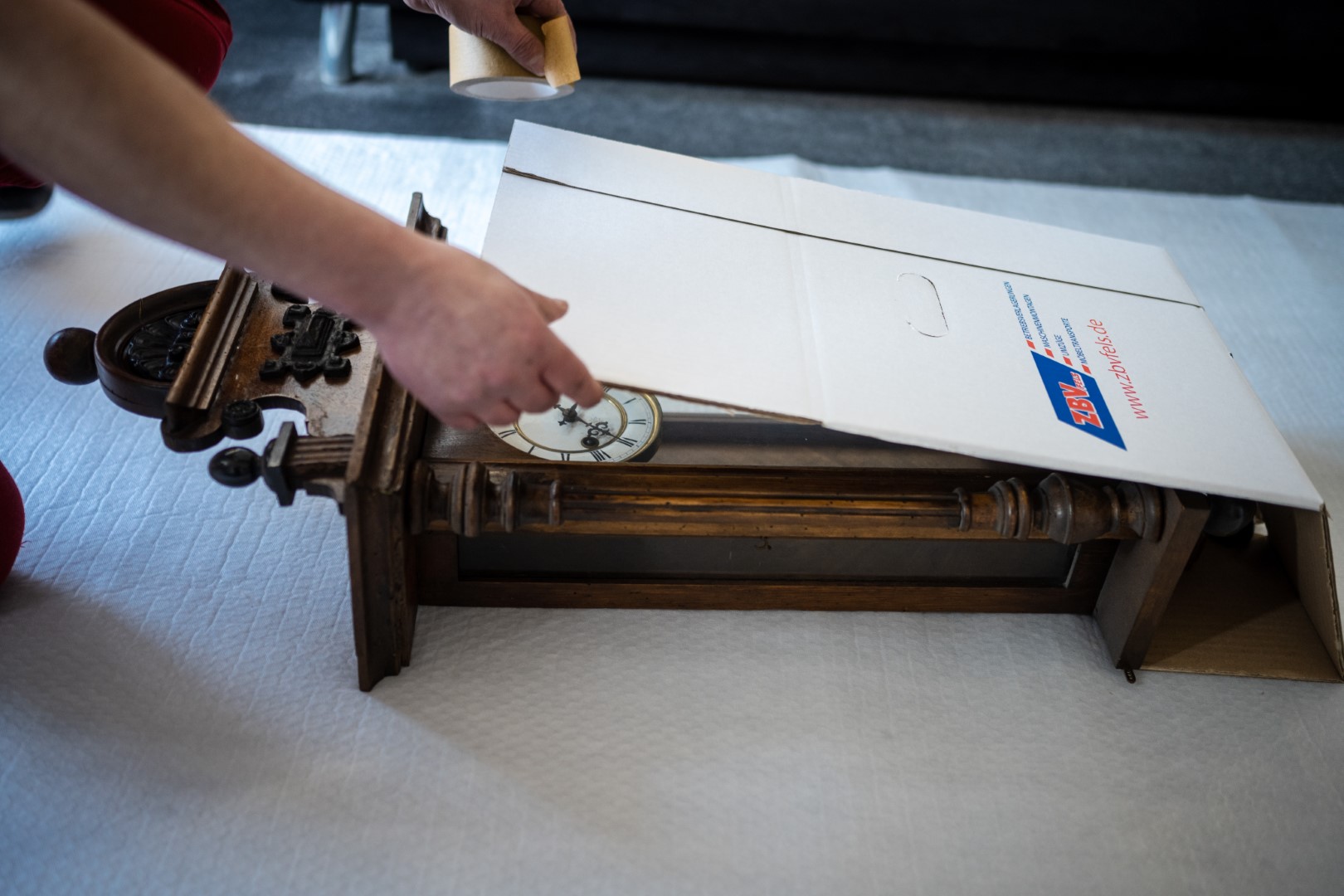 Foto: Costa Belibasakis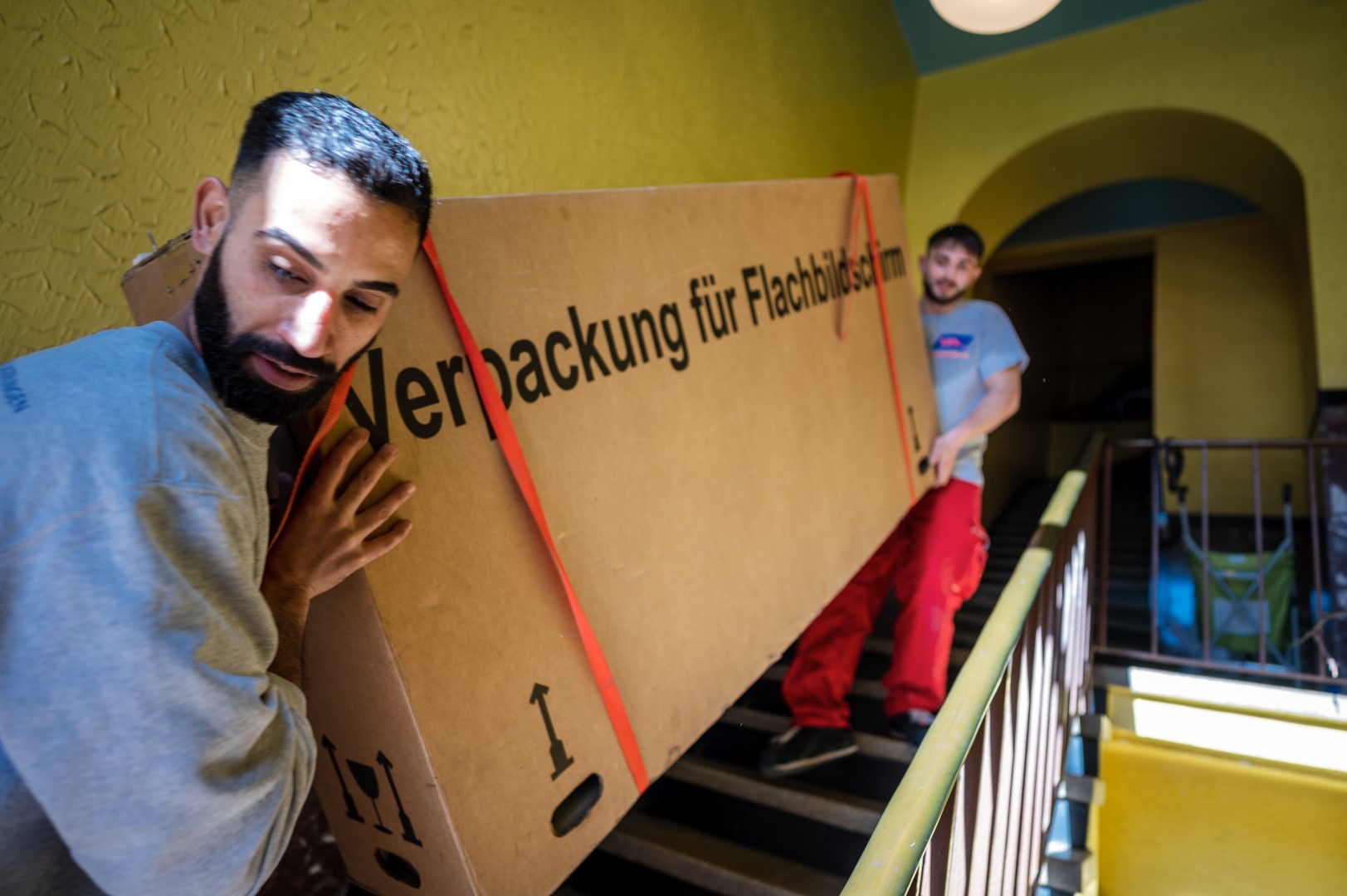 Foto: Costa Belibasakis
Senior relocation with all-round feel-good service
With the years, one gets used to his living environment, a change of scenery gets there another meaning and is no longer carried out quite so lightly. There are many reasons to move once again: Perhaps, after an active professional life, one finally has the opportunity to move out of the business center to one's dream location. Perhaps one would like to downsize, because large house and garden mean meanwhile more load than desire. Or one desires more support in assisted living or a retirement home.
In all these cases, a special degree of empathy and a thoughtful proactive service are necessary on the part of a moving company. We accompany you accordingly attentively and reliably - with your own move or with that of your parents. Your personal moving companion will take care of the entire move and will always be the informed contact person for all parties involved. No matter if the senior move is only in the region, within Germany, Europe or even worldwide.
Senior citizen relocation request without obligation
Good planning is crucial when moving seniors
No two senior moves are alike. For example, if you're moving to a smaller apartment, that can mean parting with things you've grown to love. We help you plan the move and decide what to take with you based on the floor plan of the new apartment. For furnishings no longer needed as a result, we help find new owners.
All these things we discuss with you at the free and non-binding on-site consultation. In the process, we also record the scope of the planned move, as the basis for the offer you receive from us. Our relocation consultants for senior relocations are also convincing by the sensitivity and empathy they show in dealing with older people with care needs, perhaps with limited mobility or dementia.
All-around in good, helping hands
Everything that is to be taken along to the new living environment when moving seniors is safely packed by us and transported to the new place. Kitchens and furniture are disassembled by specialists and reassembled if necessary. We also carry out any necessary adjustments at the same time. Curtains, pictures and lamps or other electrical appliances will be hung or installed or connected.
If special pieces of furniture no longer have a place, but also should not be given away, we take care of the safe, climate-controlled storage in our furniture warehouse.
Even if assistance is needed with the final cleaning or renovation of the previous four walls, we take care of it. The same applies to any necessary administrative procedures. Everything belongs for us to the natural removal assistance for seniors.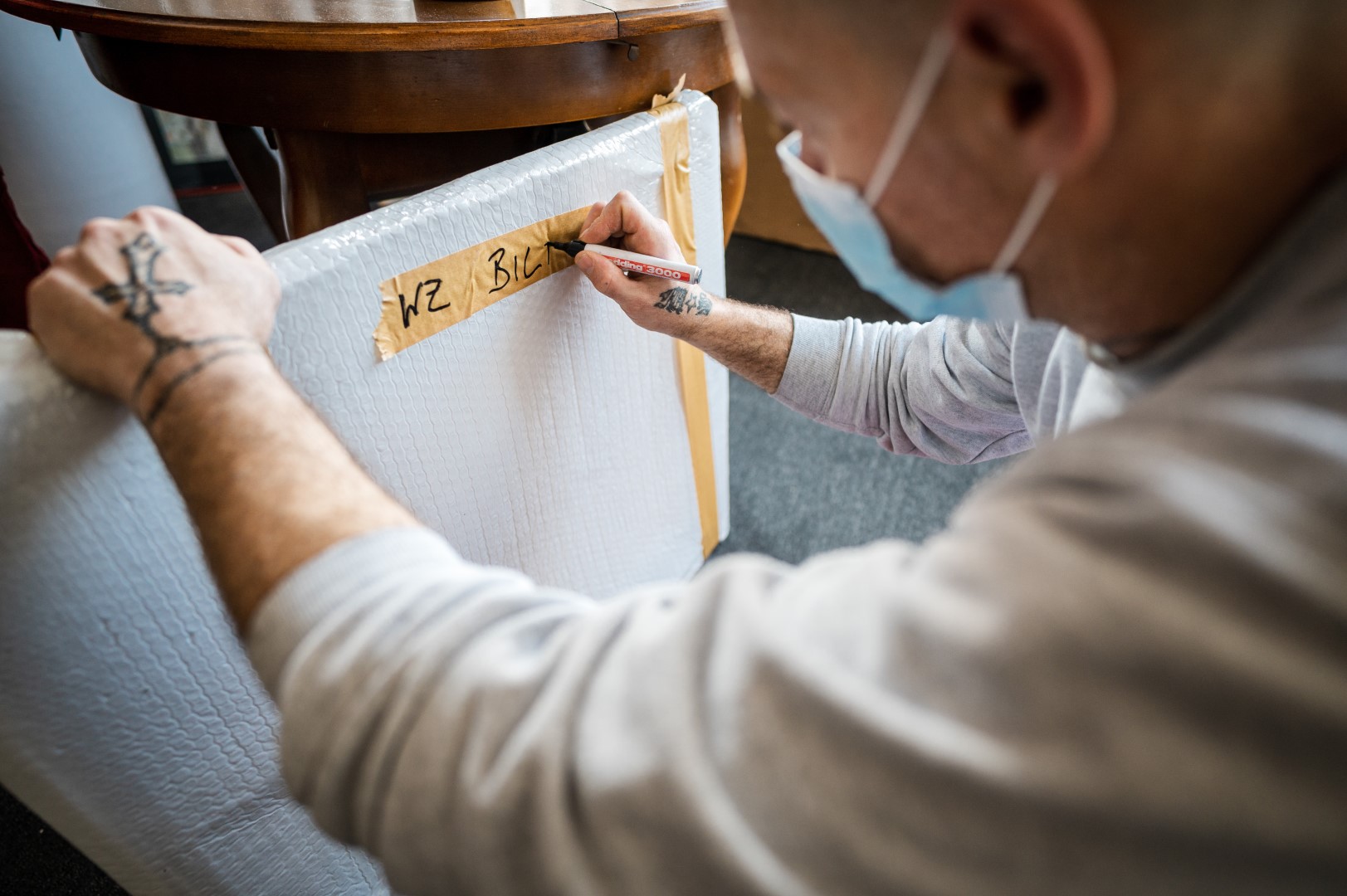 A senior move the way it should be
Sympathetic senior relocation that satisfies all around: We will be happy to provide you with a free, no-obligation consultation. Call - +49 (0)221 / 670 59 59 - 0 - or send an e-mail to This email address is being protected from spambots. You need JavaScript enabled to view it..